Blog
Fastrack Reflex Smartband Launched at Flipkart – Stay Fit
---
April 1, 2017
Blog,Health and Fitness,New Launches
---
Fastrack reflex is a complete health monitoring package that can track moves, count the sleep and notify against long sitting hours. This Smart Band is now available on Flipkart in multiple colour options such as Black, Red, Purple, Blue and Orange. Fastrack reflex Smart Band aims at making its owner disciplined and more motivated towards taking care of his health.
Through effective monitoring over your daily activities, it keeps you rooted to a strict schedule. The bands are durable Silicone strap and are designed for simplicity. Let's uncover each aspect of this Fastrack reflex Smart Band more closely.
Features of Fastrack reflex Smart Band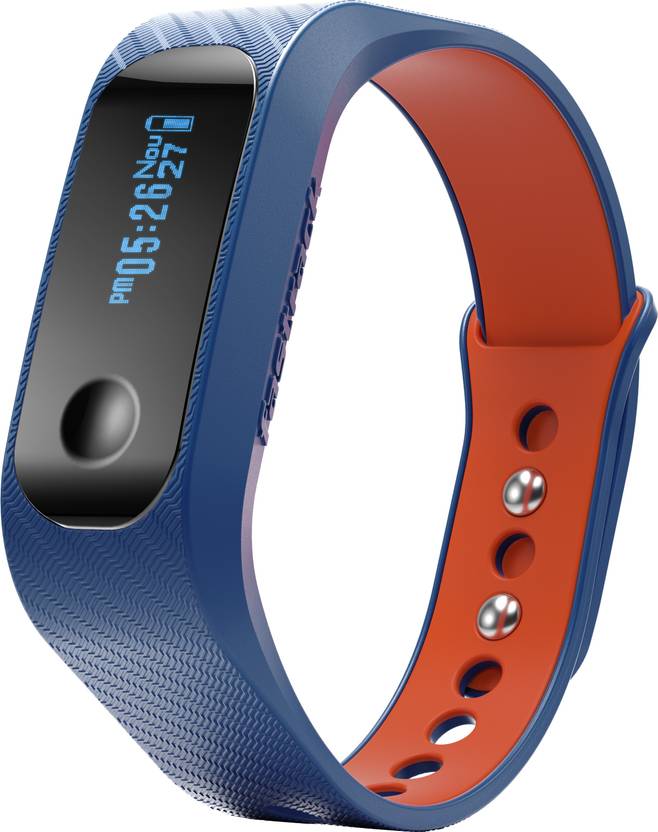 Display:
Fastrack reflex Smart Band provides a 2.3cm (0.91-inch) screen for the display. The timing formats can be calibrated both in 12hr or 24hr format. The OLED display feature makes the viewing experience even more joyful.
Runs with you:
Once you start to make your move, it will count your steps. Not only that, it will notify you against the calories that you have burnt and the number of steps that you made to burn these calories. All details will be displayed on a proper hour and minute scale.
Keeps you alert:
The band comes with an extensive vibrating feature that shakes to inform any new alerts towards your fitness goal or against any newly available system updates. Also, it keeps you motivated by showing a progress bar comparing your current achievement with your targeted goal. Upon getting synchronised with any iOS or Android smartphone, it can display SMS notifications via Bluetooth too.
Technology and battery:
Fastrack reflex Smart Band has been built on IPX6 technology and is well resistant towards small drops of water in forms of sweat or drizzle. Now coming to the battery section, a 70 mAh Li-Ion polymer battery takes only 60 minutes to get charged fully and offers 96 hours of long battery life with a standby time of 10-12 days.
Conclusion:
Fastrack reflex Smart Band is moderately heavy (180gm), and the package comes with a one year warranty. With so many features and priced at Rs 1995, this Fastrack product hints a 'must-buy' tag to its aspirers.