Blog
What's great in Lenovo P2 4GB RAM Smartphone? Read this review
---
January 12, 2017
Blog,Lenovo,Mobile Phones,New Launches,Reviews
---
Lenovo, one of the best-known brands in the world of smartphones, has been selling its latest Lenovo P2 smartphone exclusively at Flipkart. As the phone has been recently launched, you are getting many offers, as listed below:
Exchange offers up to 15000 rs
Extra 2000 rs on exchange
Extra 10% Instant discount on credit cards
So the offers are many, but the question is what is there on the phone so that you can think about making it yours. Let's go through the review of this smartphone – Lenovo P2 4GB RAM to learn about its quality and whether it is a good one or not.
Review of Lenovo P2 4GB RAM Smartphone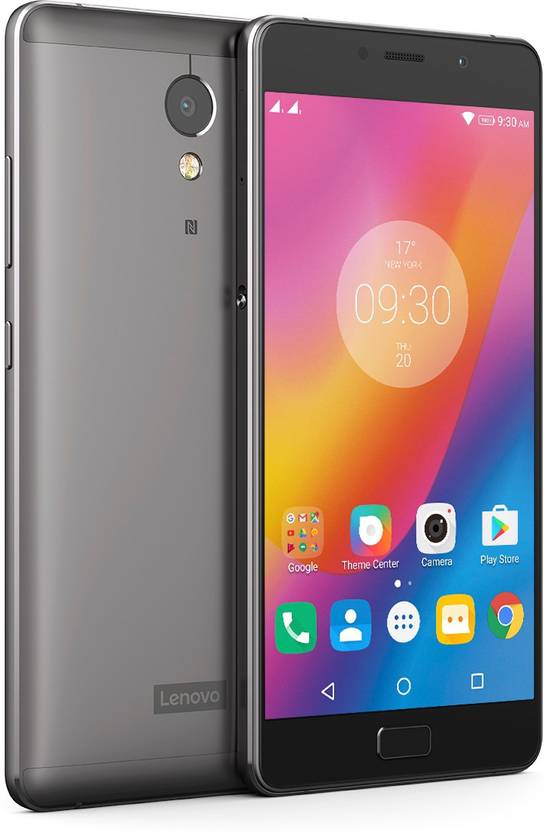 Price
The first thing we are going to discuss is the price of Lenovo P2 Smartphone. The phone has been priced at 17, 999 rs, which means it is out of the budget phone segments, as the budget phones are generally in the range of up to 15000 rs. You can check Budget Phones here.
So, whether the price of Lenovo P2 justifies its features or not, let's see that ahead in the review.
Battery
Today, when you pick a smartphone, you always want a phone that can stay charged for one complete day. You may not want to carry a charger or a power bank with you. This is where Lenovo P2 has been making you smile. The phone has 5100 mAh battery, which is not a simple battery, but a battery that offers you 2-3 days of charging even when you watch movies, play songs, and surf the Internet.
Not only the power of the battery is good but also the phone comes with a charger that is powered by the Rapid Charge Technology. What this technology is? This technology gives the superfast charging to your Lenovo P2 Smartphone. Charge for just 15 minutes, and you will get the battery backup of almost 8-10 hours. This is what justifies the price of this smartphone. You save money on the PowerBank.
Display and Design
Today, no body wants to carry a phone that is Thick and Sluggish in design. Right? Do you want to carry such a phone? No! Then, you will like this new addition of Lenovo. The phone has an awesome design with just 8.3 mm thickness. You can select from Gold or Grey colours to match your colour preference. The full-metal body of the phone is what adds extra security and toughness to the phone. Carry in style as the phone is durable.
The size of the display is 5.5 inch. You might be thinking that 5.5-inch phone is also available under 10000 rs, so why you pay 17999 rs? Right? It is not just the screen size that makes a phone a smartphone. Many other features make a phone a great phone. As you have seen Battery and Design above, and you will see more herein below.
The screen quality of this Lenovo P2 Smartphone is that it comes with a Full HD display, which means you will enjoy movies, games, etc. in a high-resolution that brings the real fun. For the protection of the screen, the glass is 2.5D Cover along with the lamination to avoid scratches.
The Cameras
Here comes the third and the most important things that people love to check in a smartphone before investing in it. Lenovo P2 4GB RAM Smartphone has been stuffed with a 13 MP rear camera and a 5 MP front camera. The 13 MP rear camera is not an ordinary camera but PDAF camera, which means you will capture high-quality shots and record movies even when the surroundings have a low light. Another great thing is the Sony Image Sensor and LED flash.
Power, RAM, and Storage
You also want to know the processor build, RAM, and storage. After all, the speed of a phone depends more on its Processor and the RAM combination, so you cannot avoid it. It's true that design, camera, and price are important, but a good camera phone cannot work well if its processor is weak.
The processor in Lenovo P2 Smartphone is an Octacore Snapdragon 625 Qualcomm, which is a nice processor that in the combination of 4GB RAM makes this phone run superfast. With 4 GB RAM and Octacore processor, you can run multiple applications at the same time. Even the heavy games can be run smoothly without any hang-up or slowness.
Storage of Lenovo P2 smartphone is 32 GB, which is more than enough for a normal user. You can save thousands of photos, videos, songs, etc. But, one thing you need to know is this space can be less if you love to watch movies and play games that need more space or you love to take selfies and record videos. For such hard core users, there is a slot for microSD card. With a microSD card added, you can increase the storage up to 128 GB.
As far as the storage and microSD support + RAM + Processor are concerned, Lenovo P2 justifies its price.
Operating System and Security
Like many other phones, you will get this phone running on Android OS only. It has Android Marshmallow v6.0.1 OS that has Doze and Standby features. These features save battery by automatically stopping the memory consumption of the apps that are not in use.
Security of your phone has been granted to finger print sensor. Give your phone a command to open with the touch of your finger. Nobody other than you can access the data on your phone.
Connectivity and Other Features of Lenovo P2 Smartphone

Lenovo P2 has two SIM slots. You can switch between these SIMs anytime you need. You get the 4G support with LTE on this phone, meaning using JIO, Airtel 4G, Idea 4G, or any other 4G network will be hassle free. Enjoy the speed on a bigger screen of this phone.
WiFi, EDGE, Google Maps, GPRS, GPS, and FM radio are some of the other features of Lenovo P2 Smartphone that are adorable, as the people of India loves to listen FM – Radio Mirchi and many other.
Conclusion
Overall the Lenovo P2 Smartphone has been justifying its price with the unique features that include the battery, 4GB RAM, full HD display with lamination and 2.5D glass